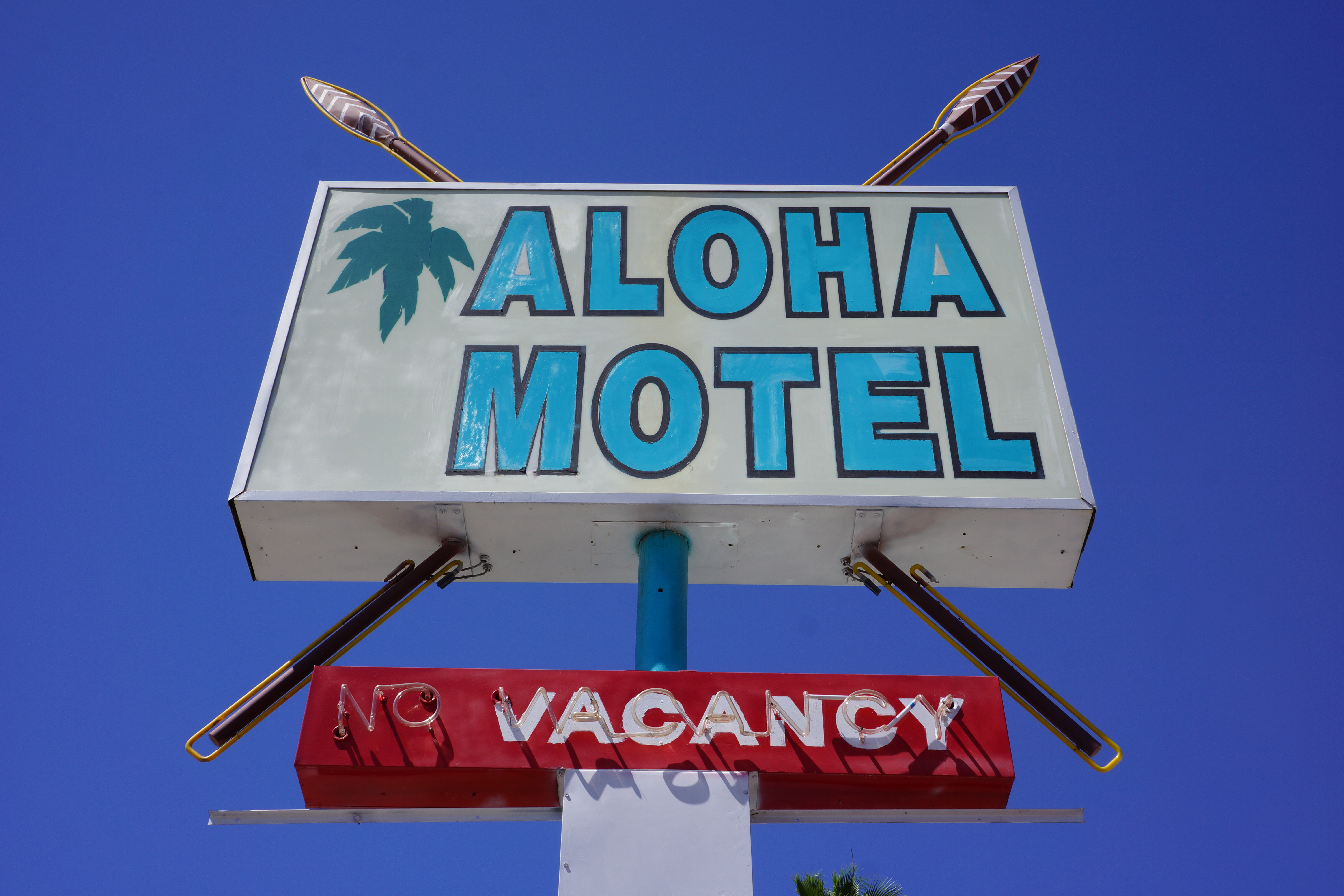 Mid-Century Chandler: The Unexpected Gems
February 22, 2019

-

March 29, 2019

|

Free
Reception Honoring Glenn McCollum: Saturday, February 23, 6 – 8 pm
Modern Phoenix Week Event: Friday, March 22, 5 – 8 pm
In celebration of Chandler's mid-century architects, architecture, and road culture, Chandler photographer, curator and mid-century home owner Holly Metz highlights our unexpected mid-century gems through vivid contemporary and historic photos.
Discover the work of Chandler's very own mid-century architect, Mr. Glenn McCollum, AIA. Learn about the history of Chandler's beautiful mid-century churches and unique neighborhoods. Begin to see Chandler with fresh mid-century eyes.
This exhibition connects Chandler's mid-century legacy with the more well known mid-century architecture of the Valley. It is the perfect way to warm up for Modern Phoenix week in late March 2019.
Image: Holly Metz, Aloha Motel, 2018